Manager of New Vertical Operations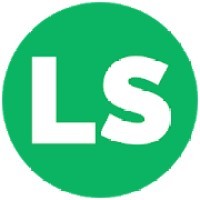 LawnStarter
Operations
United States
Posted on Tuesday, October 17, 2023
LawnStarter is the nation's leading on-demand marketplace for lawn care and related services. In minutes, homeowners can instantly book lawn maintenance services from local pros in a seamless, Uber-like experience. Over the past 10 years, we've grown to 140+ metros, raised $30 million in funding, and acquired our closest competitor, solidifying our leadership in the space.
But our goal is much bigger. Our mission is to become the one-stop shop for all home maintenance services.
Every year, hundreds of people use LawnStarter to take care of their lawns. And one of their biggest complaints: "Why can't I get more services through the app?"
You will be joining the team as our Manager of New Vertical Operations, and as such you will be responsible for helping to manage and scale new services provided by our partners. You will manage a small team and work closely with our Support, Sales, and Product leaders to ensure our customers and partners have a top-notch experience with LawnStarter as we undergo improvements and work to scale additional services.
What you'll be doing:
Business to business (B2B) relationship management
Helping to manage our current list of additional service providers and helping to grow our partnerships nationally
Working cross-functionally with our additional service partners and our product, sales and support teams to improve the delivery of those services.
Managing a small (5+) support/operations team
Keeping up-to-date policies and processes for your team
Various project management related to the implementation of changes in the additional service process
This is your opportunity to be a part of something awesome, that you'll be able to help shape the future of while working with a wonderful team of peers.
Personal Requirements
Quiet, Dedicated Workspace (You'll need a workspace with a reliable internet connection that allows you to take calls/join meetings for the full duration of your shift without interruption, noise, or otherwise)
Customer Focused
Relationship building skillset
Strong Verbal and Written Communication (phones, email & chat)
Strong Attention to Detail
Problem Solver
Adaptable (Things can change fast and often in a startup environment, you'll need to be able to adapt to those changes and continue performing without a hitch)
Experience Requirements
5+ years of experience in B2B Sales/Relationship Management
3+ Years of experience in Customer Support
3+ Years of experience in Team Management
Remote work and managing a remote team
SQL, comfortable pulling reports from our data sources
Phone/Email/Chat Support
Experienced with hiring/recruiting
Equipment Requirements
You'll need to have the following equipment for the duration of your employment with LawnStarter:
High Speed Internet Connection
Headset (For your 1:1s with your direct reports, other general meetings, and occasional calls with customers)
Webcam (For team and 1:1 meetings we'd like to see who we're working with and talking to, so a webcam that can capture video of you is required
100% Remote Work
Benefits: medical, dental, vision, 401k, open PTO policy
Great Culture: One of the top places to work in Austin in 2018, 2019, and 2020, and in the US in 2021, we are all about the team. That's why we have spent a massive amount of time finding humble, passionate, and smart folks that you will get to work with every day.
Compensation: 60,000 - 75,000. Rate will depend on experience.